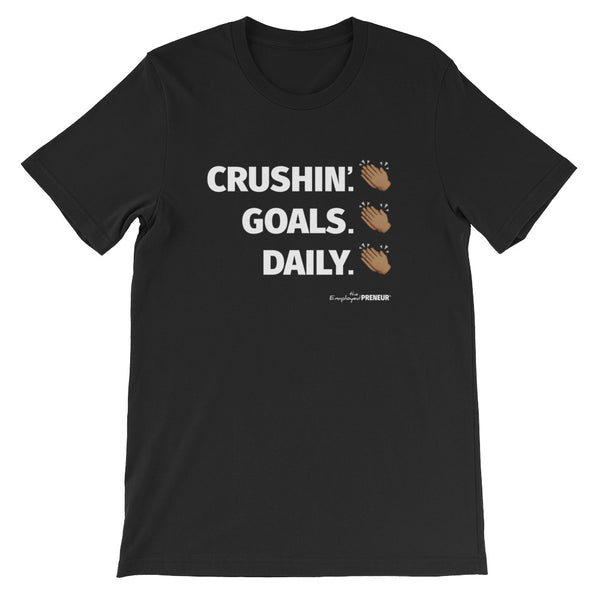 Crushin'. Goals. Daily. Tee
Today is everything. Now is all you have. you've got to put everything you have into the present. Make today count. You'll never get it back.
This tee fits like a well-loved favorite. Soft and light, with just the right amount of stretch. It's comfortable and the unisex cut is flattering for both men and women.
Our tees run big. Please be sure to check the size chart before ordering.